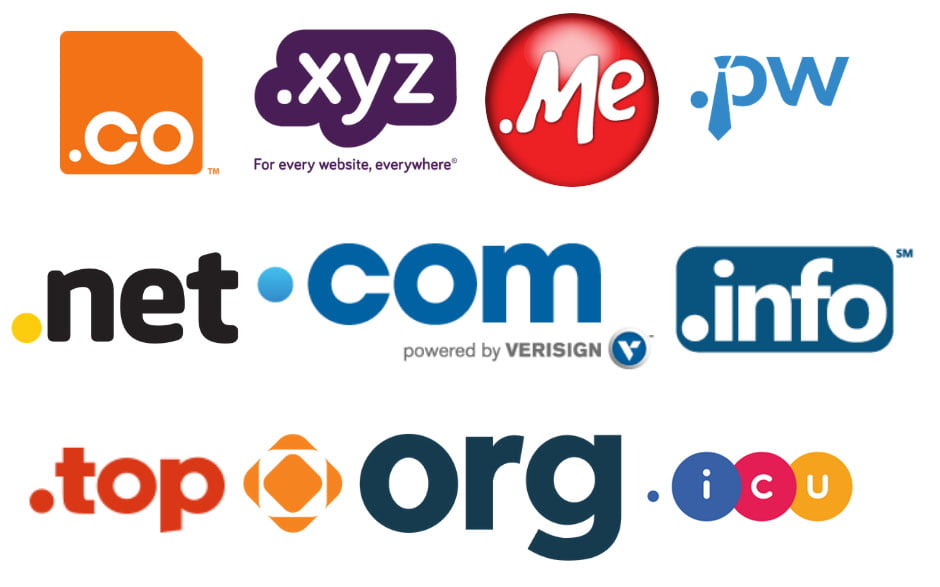 Posted on February 13, 2022 by myhostit.com
How much does a domain name cost in Bangladesh?
The importance of a website cannot be underestimated. A website will be used for a business, school Portal, or social networks among other things. Whichever the reason you need the website for, having the right domain name is a key to the success of the website.
There are many TLDS that you can choose from the most common being.com, .org, and .net among others. The domain names comes at different prices and in this article we intend to discuss the price range of the domains and what you can expect from one. There are thousands of domains that get registered each and every day and each domain name needs to be very unique. If you get troubles registering your domain name, you can get help from one of the many companies that helps people register the domain names and your website can start functioning within a few hours. Check out the cost of the most common TLDs with their features and get to choose the one that is perfect for your website.
.com
.com is one of the oldest top level domain that have been trusted for more than 21 years. Most websites use .com and it is powered by Verisign which is one of the leading experts in the market. You can find the .com domain in Bangladesh at a price range of between 850and 1300 Bangladesh taka.
.net
.net is another top level domain that you might want to consider registering your domain name with. .net is known for making applications run faster and it uses modern language constructs such as language integrated query, generics and asynchronous programming. It support multiple languages and comes with the common APIs making it one of the most productive platform for many developers.
Like.com, .net is very trusted and it has been in the industry for quite some time. It is very secure and a collection of services prevent things like malware and bad pointer manipulation.it is also worth to note that .net is an open source. The .net top level domain is available in Bangladesh at a price range of between 1000 and 1300 Bangladesh taka.
.XYZ
.xyz is pushing the reset button on the internet to offer the most flexible and affordable domain names ever. It is a bold, fresh choice for users who crave creativity and versatility in a domain name. .xyz gives internet users an innovative new platform to connect with the world in a whole new way.
Anyone can use .xyz for any purpose. .xyz domains are affordable, instantly recognizable, and easily adaptable. It's for bloggers, retailers, and businesses of any size or industry. .xyz is ideal for companies that want a shorter version of their URL, are looking to launch promotions and microsites, or simply want to shake up their image. .xyz is an international extension, so users across the globe can register a .xyz domain name and connect with their audience.
xyz domain registration price between 99 and 300 Bangladesh taka and renewal 950-1000 Bangladesh taka per year.
.org
.org is also one of the most common top level domain. You can register your website with .org for a fee although it is a nonprofit organization. Org is an abbreviation for organization which were mostly nonprofit and charitable organization. Nowadays, anyone can register their websites with the domain. The .org domain builds trust for your website as many people know that it is not more about making money but about making the world a better place. If you opt to go for the .org top level domain, be prepared to be paying a price range of between 1000 and 1300 Bangladesh taka per year.
.info
.info is a top level domain that provide fast access to information something the internet users want. If you intend to create an informational website, maybe you might want to consider opting for the. Info domain. It might not be as popular as the .com and net but it has got its impact in the market too. Currently, there are over 5 million people who use .info on their websites. You can get the .info top level domain in Bangladesh at a price range of between 1000 and 1300 Bangladesh taka per year.
.biz
.biz was first introduced to the market in the year 2001. The .biz top level domain is intended for businesses and if you are intending to build a business website, maybe you might want to consider buying the .biz domain. There is no specific location or legal qualifications for a person to register a website with the .biz domain name. It is quite different from the common domains and if you like being unique maybe you should opt for the .biz domain. The price range for the .biz domain is between 1000 and 1200 Bangladesh taka.
.mobi
.mobi is made for mobile and it is designed to work perfectly on a mobile device. Most people nowadays use their mobile phones to access the internet and you might want to make your website as mobile friendly as possible. The .mobi is a little bit more expensive compared to the other top level domains as it will require you to pay an average of around 1800 Bangladesh taka per year. The .mobi website is normally leaner and probably faster and it might be the reason why it is more expensive. It is important to note that, just because the mobi website is meant for phones, it does not mean that it cannot be viewed on a PC.
.cc
The .cc is another top level domain that you might want consider using for your website. .cc is an alternative to the.com suffix for the commercial websites. It is very convenient as it is short as well as easy to keep in mind. However, it is important to note that not all web hosting companies support .cc domain and they are also not offered by many domain registrars. It is still possible to get the domain in Bangladesh and you should be prepared to pay a price of about 1900 Bangladesh taka per annum.
.ws
.ws is not as popular as the.net and.com but it is perfect for both business and personal website. If you opt for.ws, be prepared to pay a price range of about 2400 Bangladesh taka per year.
There are other top level domains that you might want to use on your website and they include:
.tv for about 3000 Bangladesh taka.
.us for about 1000 Bangladesh taka.
.name for about 1000 Bangladesh taka.
The price is for registration and for renewal every year. Please check Domain name price in Bangladesh at our website : https://myhostit.com/portal/cart.php?a=add&domain=register